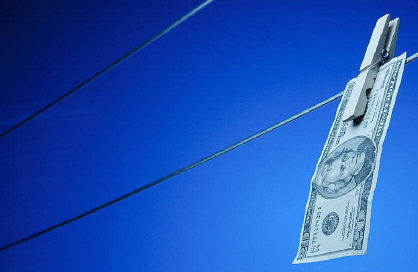 [ r8 cARd ]  Well, we gotta earn a living somehow.
Production costs vary from project to project, spot to spot, program to program... ...you get the idea.  We are happy to sit down with you or your client and determine your needs.  Prices below are offered as only a guideline and do not constitute and estimate for work nor a price guarantee.  Services that we provide include:
[ Commercial Production Packages ]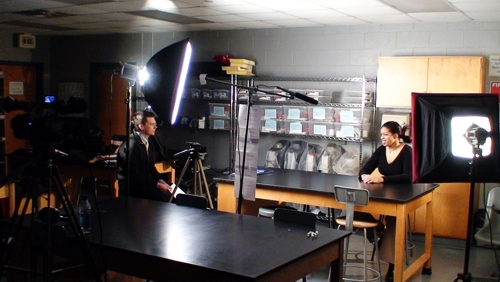 These come in a wide variety of packages for a 30 second spot depending on your needs.  Minimal shooting, editing, music and the like can be under $1000.  30 seconds spots can, of course, cost much more.  However,  these are the most economical bundles you can get.  Please contact us for details on our commercial packages. 
We do understand that sometimes you just need a shoot or edit time.  See packages listed later on this page for details on stand alone shoot or edit rates.
[ Paid Program Packages ]
Email or call to set up a meeting for an estimate.  Due to a wide range of production variables, it isn't practical to list rates online.
[ Television Station Promotion / Branding / Marketing Consulting ]
If you are a small to medium sized market (35 and smaller), and are interested in branding, imaging and general promotions and marketing consulting, we'd love to work with you.  This is how we got started and remains a true love.  A one time consultation, seminars for your staff or a monthly retainer are all options.  Fee structure relates directly to market size, or number of stations if you are looking for a group deal.
[ HD Camera / Crew Package Shoot Only Package ]
Includes HD / SD camera, light kit and microphones.
  1 person crew - full day and half day options
  2 person crew - full day and half day options - adds a second unit HD / SD camera for secondary shots
  (additional materials such as chroma key backgrounds can be provided for an extra cost)
[ Digital Editing Package ]
Includes Avid Liquid NLE, scanner, Corel Photo-Paint / Draw
   Full day and Half day options
DVD, HDV, mini-DV and VHS copies are available.  Beta SP available, requires additional dub time.  A large library of stock footage, stock images and music are in house.   Conversion to video for websites (Quick Time, mpeg, Windows video) available as well.
[ Spot Delivery ]
HD spots are delivered to most Indianapolis TV stations electronically, as are SD spots.  We can also provide Beta SP dubs for stations.
Contact us for our complete rate card.
[ Weddings ]  We do not shoot weddings.
But, if you are getting married, congratulations.  Invite us - we love cake and we just might bring a gift.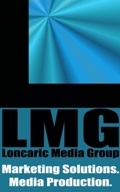 49 Boone Village, Suite 240, Zionsville, IN  46077  e:  info@loncaricmedia.com
(C) 2010 The Loncaric Media Group, LLC